There are currently no events
Call Statistics
Month
Calls (2020)
Calls (2021)
Jan
31
23
Feb
11
15
Mar
17
25
Apr
33
34
May
21
Jun
18
Jul
24
Aug
71
Sep
32
Oct
16
Nov
27
Dec
34
Total
335
97
Annual Totals
2014
260
2015
252
2016
244
2017
281
2018
319
2019
284
2020
335
Web Counters
Website Visitors
Since
Oct 6, 2008

Visitors Today
Jul 30, 2021

Use of Website Material:


Duplication of text, photos, or any other content on this website is prohibited without permission of GBFD. If you have questions, please contact our webmaster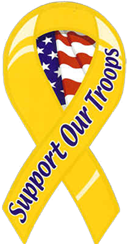 Golden's Bridge Firefighters Acknowledge War Dead in Private Ceremony at Firehouse Monument

2nd. Lieutenant Raymond Baker Jr., June 10

For the second consecutive year, the Golden's Bridge Fire Department has canceled its plans for a Memorial Day Parade and community barbecue due to the COVID-19 pandemic. However, Golden's Bridge firefighters gathered around the American Legion Monument, which rests outside the front entrance of the firehouse, for a private ceremony to honor those who died in service to the country while in the U.S. ... (Full Story & Photos)


Golden's Bridge Engine Company #1 Officers for 2021-2022

1st. Lieutenant Raymond Baker Jr., May 01

As of Today May 1st 2021, the Golden's Bridge Fire Department Engine Company 1 Officers are as follows:

It's a mid-term year here at GBFD, so there is not many changes to report except for our Engine Officers who did some moving around.

Chief of the Department-Albert Melillo (Car 2141)
1st Assistant Chief - Dennis Delborgo (Car 2142)
2nd Assistant Chief - James McManus (Car 2143)
Captain - William ... (Full Story & Photos)



Lieutenant/EMT Raymond Baker Jr. rescuing Firefighter/EMT Nicole Warshaw

GBFD Ice Rescue Drill 2021

Lieutenant Raymond Baker Jr., February 23

It was easy to think the worst if you were recently driving by the pond on the corner of Route 138 and Fairmount Road, where the flashing lights of Goldens Bridge Fire Department apparatus lighted the night sky and firefighters, dressed in severe weather survival suits, glided across the ice on their stomachs toward someone about 30 feet from the shoreline. But the drama unfolding was simulated, rather ... (Full Story & Photos)


SANTA IS COMING TO GOLDEN'S BRIDGE

2nd. Lieutenant Raymond Baker Jr., December 15

Santa Claus Is Coming to Town!
• Golden's Bridge Fire Dept. Rolling Out 'Santa Fire Truck Parade' Dec. 20 for Community Children
• Virtual Free Raffle Deadline: Dec. 28

Instead of a sleigh guided by Rudolph and his bright red nose, Santa will be navigating the roads of Golden's Bridge in shiny red fire trucks with screeching sirens and flashing lights when the Golden's Bridge Fire Department rolls ... (Full Story & Photos)

Thanks for Visiting Our Site!
Bookmark us so not to miss any news or updates and please, take a moment and sign our:
Guestbook