There are currently no events
Call Statistics
Month
Calls (2020)
Calls (2021)
Jan
31
23
Feb
11
15
Mar
17
25
Apr
33
34
May
21
Jun
18
Jul
24
Aug
71
Sep
32
Oct
16
Nov
27
Dec
34
Total
335
97
Annual Totals
2014
260
2015
252
2016
244
2017
281
2018
319
2019
284
2020
335
Web Counters
Website Visitors
Since
Oct 6, 2008

Visitors Today
Jul 30, 2021

Use of Website Material:


Duplication of text, photos, or any other content on this website is prohibited without permission of GBFD. If you have questions, please contact our webmaster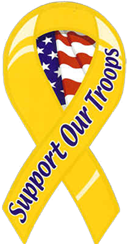 Water Rescue Training Drill with Croton Falls FD, Yorktown Heights FD and Lewisboro VAC
By Captain of Rescue Raymond Baker Jr.
July 16, 2019

On Tuesday, July 16th, the Golden's Bridge FD was joined by Croton Falls Fire, Yorktown Heights Fire and Lewisboro VAC at the Golden's Bridge Firehouse for some joint training. A brief discussion and safety meeting were held before personnel conducted the drill. Firefighters and officers from GBFD worked with firefighters and officers of the Croton Falls and Yorktown Heights Fire Departments, as well as members of Lewisboro VAC. Members worked in teams, practicing many different skills including boat operations, search and rescue operations , water rescue scenarios, and communications. The four agencies spent about an hour and an half training together. We thank the CFFD, YHFD and LVAC for their continued support, and taking time out of their schedule to train with us! We hope to train with them again in the near future!

Units:
GBFD-Car 2141, Car 2142 Car 2143, Engine 138, Rescue 25, Marine 25. CFFD-Car 2073, Car 2075, Mini Attack 17, Marine 1. YHFD-Car 2531, Rescue 55, Mini Attack 8, Marine 55 ,Marine 56. LVAC-67B1. WCDES-Battalion 13.



Both GBFD & CFFD boats in operation.




YHFD MA8 towing M55 and M56, LVAC 67B1 and GBFD R25 which tows M25.




A look down the road during drill operations showing YHFD Rescue 55 as well as other apparatus.




CFFD C2073, GBFD E138 and GBFD C2141 while operating.




Some of the members of the YHFD Dive Team.