There are currently no events
Call Statistics
Month
Calls (2020)
Calls (2021)
Jan
31
23
Feb
11
15
Mar
17
25
Apr
33
34
May
21
Jun
18
Jul
24
Aug
71
Sep
32
Oct
16
Nov
27
Dec
34
Total
335
97
Annual Totals
2014
260
2015
252
2016
244
2017
281
2018
319
2019
284
2020
335
Web Counters
Website Visitors
Since
Oct 6, 2008

Visitors Today
Jul 30, 2021

Use of Website Material:


Duplication of text, photos, or any other content on this website is prohibited without permission of GBFD. If you have questions, please contact our webmaster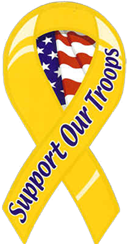 Smoke Detectors Save House Early Tuesday Morning
By Lieutenant of Rescue Raymond Baker Jr.
July 31, 2018

On Tuesday Morning Golden's Bridge Fire Department was dispatched to a residence on Waccabac Rd for reported Smoke in the Structure. Right away all 3 chiefs and the captain were responding. Engine 138, Engine 140, and Tanker 1 were on the road a few minutes behind them. Car 2141 was first on scene and reported heavy smoke in the basement and requested a retone for Golden's Bridge Fire. Car 2141 established Waccabac Rd Command & Car 2143 assumed operations. Engine 138's crew went right to work upon arrival checking with the Thermal Imager for additional fire and venting the smoke from the residence. Engine 140 & Tanker 1 stood by at the bottom of the driveway in case additional resources were needed. Golden's Bridge Units were back in service in about an hour.

Units:
GBFD - Car 2141, Car 2142, Car 2143, Car 2144, Engine 138, Engine 140, Tanker 1.



The dehumidifier that was on fire.




The dehumidifier up close.




GBFD Engine 138




GBFD Engine 138 with the light tower in operation for scene lighting.