There are currently no events
Call Statistics
Month
Calls (2020)
Calls (2021)
Jan
31
23
Feb
11
15
Mar
17
25
Apr
33
34
May
21
Jun
18
Jul
24
Aug
71
Sep
32
Oct
16
Nov
27
Dec
34
Total
335
97
Annual Totals
2014
260
2015
252
2016
244
2017
281
2018
319
2019
284
2020
335
Web Counters
Website Visitors
Since
Oct 6, 2008

Visitors Today
Jun 24, 2021

Use of Website Material:


Duplication of text, photos, or any other content on this website is prohibited without permission of GBFD. If you have questions, please contact our webmaster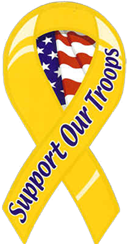 Memorial Day Car Fire Training
By Lieutenant of Rescue Raymond Baker Jr.
May 28, 2018

This past Monday, the officers and firefighters of the Golden's Bridge Fire Department attended the Golden's Bridge Memorial Day parade and service, followed by a barbecue at the firehouse. Afterwards, members saw an opportunity to do some additional training. While we train regularly -(every Tuesday evening) we always try to practice our skills every chance we get. Under the command of Chief of Department James McManus, some of the skills that were practiced included officer leadership, hose line advancement and operation. Also reviewed were tactics for properly approaching and extinguishing vehicle fires, and apparatus pumping.

Units:
GBFD-Car 2141, Car 2143, Engine 140



Lieutenant Baker Jr. opening up the car hood to give the hoseline crew access.




Firefighter/EMT Orlovitz on the nozzle of the hoseline.




Lieutenant Baker Jr. going over engine fire tactics.




Water being applied to the engine compartment after access was made.




A overview of the attack crew during the operations.




The hoseline crew attacks the fire as Lieutenant Baker Jr. watches over the operation.




Lieutenant Baker Jr. teaching Probationary Firefighter Melillo how to force a car door with a Halligan




Lieutenant Baker Jr. making access to the passenger compartment.




Another shot of the hoseline crew attacking fire after access was made to the engine compartment.




The hoseline crew attacking the fire.