There are currently no events
Call Statistics
Month
Calls (2022)
Calls (2023)
Jan
29
15
Feb
19
31
Mar
18
28
Apr
24
33
May
30
36
Jun
23
35
Jul
28
32
Aug
22
20
Sep
24
30
Oct
24
0
Nov
27
Dec
44
Total
312
260
Annual Totals
2014
260
2015
252
2016
244
2017
281
2018
319
2019
284
2020
335
2021
285
2022
312
Web Counters
Website Visitors
Since
Oct 6, 2008

Visitors Today
Oct 04, 2023

Use of Website Material:


Duplication of text, photos, or any other content on this website is prohibited without permission of GBFD. If you have questions, please contact our webmaster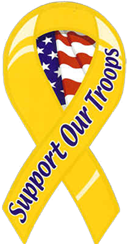 Guestbook
Welcome to the Goldens Bridge Fire Department Guestbook. Your feedback is important to us. Feel free to leave your comments.
| | |
| --- | --- |
| Page of 1 [ Back | Next ] | Records 1 - 18 of 18 |
Signed on March 25, 2022 at 1:55 PM
Guest Name:
Jacoba Arnstein
Comments:

We needed the GB Fire Department a few times. Unfortunately.
They are very friendly and helpful... And they stay kind.
A good feeling to have such a great Fire Department that GB citizens can be proud of. Thank you everybody, If I can walk again I will pay you a visit.
The Arnsteins
Signed on November 05, 2019 at 2:22 AM
Guest Name:
Sam
Web Address:
designfeu.com
Comments:

Thank you so much for your service and all you do for our community!
Signed on April 20, 2019 at 9:10 PM
Guest Name:
Arthur Camarena
Rank/Title:
Fire Captain / 36 years as a Volunteer
Location:
San Diego County Fire Authority / San Diego County CA
Comments:

Thank you sharing your departments YouTube Videos, Its so nice to see your Department so String, In 2008 our Department was 550 Volunteer strong. with Coverage of 20 stand alone fire station in the Rural areas of the County Now we are down to about 125 now called "reserves" this is due to changing times and Volunteers not able to give to there community's any longer. and changes with the county requirements for Volunteers and the training that is need in Calif to keep they current with state certs and skills. Today All 20 Fire station are cover by Paid staff from Cal Fire and some Volunteers still cover a water tender or a patrol.

God Bless and Stay Safe.
Signed on August 20, 2018 at 3:54 PM
Guest Name:
Joann Vasi
Location:
Wild Oaks
Comments:

I cannot being to tell you how proud I am of our Department Members and Chiefs. I know they are a group of professional caring people, but seeing them in action was impressive. It is comforting to me to know that the GBFD is there ready and able to aid in whatever the circumstance.
Thank you
Signed on August 19, 2018 at 1:15 PM
Guest Name:
Joe Suozzi
Rank/Title:
EX Chief
Comments:

You folks still look busy and professional as always.
Looking forward to visiting.

Joe
Signed on August 16, 2018 at 8:01 AM
Guest Name:
Rick and JoAnn Stafford
Rank/Title:
N/A
Location:
Indian Hill
Comments:

Kudos to the GBFD for their invaluable assistance in dealing with a water emergency at our home on the morning of August 4th. It is comforting to know that we have such good friends and neighbors in the community and that the GBFD always "has our back"! Thanks to you all and keep up the great work!
Signed on January 14, 2018 at 3:04 AM
Guest Name:
Bill Lip
Rank/Title:
exempt
Location:
North Tonawanda Volunteer Fire Dept. North Tona. N.Y. 14120
Comments:

Came acroos video of what has to be a heartbreaking sight,your FIRE STATION FIRE !!!! How
awful to see all the years of hard work to be gone what We train to fight and the loss of equipment
from Trucks to gear that is thru very tough efforts to purchase in the first place.
Then to only lose the History pictures,documents anything that is invaluable to you the members. What a unimagingeable loss physically and mentally.
I Myself am going on 39 years of serving the people of North Tona.,from Line Officer to Adminstrave Office and ones in between such as Bar-Chairman to Truck Commtte,etc. I do
belong to actually one of 5 Volunteer Companies that make up the North Tona. Vol.Fire Dept.,
wchich is a paid and proud Volunteers make up.
I really don't mention My company name much,due to a rigging by a Past President and His
cronies as I was serving as Treasurer in My 38 years of Service. But thanks to that I have moved
on to serve Our local Red Cross with great pride.
Signed on May 02, 2016 at 1:15 PM
Guest Name:
David Elson
Rank/Title:
Retired
Location:
Venice, FL
Comments:

Very nice site. Just watched the You Tube of a response. Very nice capture of dispatch and enroute with turn at scene. If anyone there trades patches, please advise at above email. Thanks and stay safe out there.
Signed on February 04, 2016 at 10:21 PM
Guest Name:
bill cleveland
Comments:

awesome web site and be safe out there and GOD Bless you all
Signed on September 28, 2015 at 2:15 PM
Guest Name:
Mike Cassar
Rank/Title:
Ex Chief
Comments:

I just wanted to thank all the members for the hospitality extended to me at the Family Day Picnic. It was like I never left. Thank you and may God Bless you all.
Signed on July 29, 2015 at 2:30 PM
Guest Name:
Robert Manecky
Rank/Title:
x retired G B commissioner
Location:
Beverly Hills Fl.
Comments:

Sorry to hear about the fire at the Dept. and the passing of Joe M.
Signed on July 20, 2015 at 11:31 PM
Guest Name:
Riley Shlakoff
Rank/Title:
Future Fireman
Location:
British Columbia
Comments:

I heard about the fire a while back I hope the fire dept. gets back to amazing shape again. love the old tanker sad to see it go but very nice new one. Love the site. Keep on trucking!!!!
Signed on March 07, 2015 at 12:37 AM
Guest Name:
Chief Joe Suozzi
Rank/Title:
EX Chief
Location:
Indian Shores Florida 33785
Comments:

Joe Manestrelli was a kind caring and gentle man who never sought the lime light but was always there to help be it in the kitchen. the engine room or at the fire scene.
Our hearts and prayers go out to Marge and their family.

Gail & Joe
Signed on March 06, 2015 at 5:52 PM
Guest Name:
Chris Menzel
Location:
Florida
Comments:

Joe Manstrelli - Served the department and the community well. Scouts too. I remember Joe taking us over to Lake George from Camp Read one night in his Chevy Impala or whatever it was (no more details than that! - Fun time!). One of the most easy going guys I've ever met. Rest in Peace Joe... Chris
Signed on February 25, 2014 at 10:48 PM
Guest Name:
Joe Suozzi
Rank/Title:
ExChief
Location:
Indian Shores , Florida
Comments:

Your firehouse and equipment is only temperarily destroyed but the spirit and outlook will win out.
I am thinking and saying a little prayer for all of you as you recover.
Joe Suozzi
Signed on February 25, 2014 at 9:56 PM
Guest Name:
John Kelly
Rank/Title:
Assistant Chief
Web Address:
southhempsteadfd.org
Comments:

Dear Members GBFD,
We wish you all the best for a speedy recovery. If there is anything that we can help you with please let us know.
All the best,
Assistant Chief John Kelly
South Hempstead Fire Department
Signed on February 25, 2014 at 2:17 PM
Guest Name:
Wanda (Hughes) Keenan
Comments:

first would like to say I'm sorry in advance for what a long post this is going to be. I have to get this out..
Yesterday started out like any other day, until I got a call a work from my daughter. She was telling me how I should call Barbara and Walter (Hughes my brother) and make sure everything was alright. At first she didn't want to tell me what's wrong but a mother always knows that tone that says something is. I finally got it out of her that the Goldens Bridge FD was on fire and 2 firefighters were trapped and injured.
I immediately called and found out it was no one in my family but firefighters I knew, but they were alright. My brother Walter was actually in the fly car that took one of them to the hospital. What a mixed bag of emotions this news tur out to be. Relief that no one was seriously hurt yet devastation the the Fire Department was on fire and being destroyed. When I got home from work, I started watching the news feeds and videos. The emotions where like hearing someone in your family died and in a way someone did.
For those of you out there that have not grown up in a fire department family you may not realize the depth inwhich the fire department becomes your extended family.
Some of my earliest memories are of my Dad. My Dad was not a $ rich man or a school educated man but he was the loving, giving, smartest man that I ever knew.
My Dad was a volunteer fireman. I remember as a little girl, my Dad brought me to the firehouse on special occassions. One being, after the FD got a color TV. We couldn't afford one at the time, and he brought me to the FD to watch "I dream of genie in color" that was a big thing to a little girl. I remember with love and pride, everytime my Dad put on that uniform. He was the greatest man in the world. He was a Volunteer Fireman, an officer, fire chief, and fire commissioner.
I remember, that faithful night that the only bar in GB burned down. Waking up to the orange hue in the sky from the flames, bringing hot coffee to the firemen. My Dad was fighting that fire. This would be a night in my family that we would never forget, because my Dad found the burned bodies of the children that had been playing with matches in the upstairs apartment. Something that haunted him from that day forward. I remember all the fireman parades, clam bakes and celebrations.
My son, wenthe fire Department with his Grandfather and would follow in steps.

Fast forward to that dreadful night in 1978 when my father had a sudden massive heart attack. It was the GBFD that came out that night. It was a Fireman that made arrangements for my neighbor to watch my 6 yr old son, while we went to the hospital. It was a fireman who drove my Mom and I to the hospital the night my Dad died. We didn't have much $ but it was the FireDepartment that helped, they used my Dad's favorite Fire Engine as a flower car. After the services, we had a reception for the family and all the firemen in full dress uniforms lined up for the family to walk through. This stuck in my mind so much, since I was beyond devasted, hurt alone and a white gloved hand reached out and walked me through. This fireman can not imagine the impression he left with me for that small act of kindness.
That first Christmas after my Hero, my Dad, died, his 6 year old grandson Matthew, was facing the 1st xmas without his Grandfather. Every year we put lights on the hugh evergreen in our front yard. This year without a man in the house we couldn't do it. Can you imagine the happiness and pride in our eyes when Santa Clause driven to our house in a Fire Truck and put the lights in the tree? Matthew was the happiest kid in town.
Matthew followed in his grandfathers steps and became a junior fireman than a full Volunteer fireman. This comes with a set of its own memories. I was lucky enough as a Ladies Auxl President to be there when he received his badge. Matt became an EMT and couldn't wait until he got his first EMT call. Than on one of the snowiest days, Matt got that faithful radio call from his fire chief. Matt, I got some good news and some bad news, the good news is you got your first EMT call the bad news it's at your house. Your Grandmother fainted and fell and she won't let anyone but you take care of her but you.
I have many stories of Matt in the Fire department.
When my Mom died, the fire department put together the receiption after her funeral.
I had my Bridesmaid party at the fire house. I was in the Ladies Auxl. I became president of the Auxl. My Brother moved back into town, and he too followed in our DAD's foot prints. His 2 Daughters followed in his foot steps..

The building may have been burnt , but the memories will still be there long after it's rebuilt. My prayers and support goes out to all of my extended family in the FD, those
who've moved, those who passed on, those who I know and the many I don't Know. We don't say it enough but Thank You for the memories and Your ongoing service to the community.
Signed on October 07, 2008 at 3:20 PM
Guest Name:
Norman Brooks Sr.
Rank/Title:
Deputy Cheif
Web Address:
www.spotsyfire.org
Location:
Spotsylvania Vol, Fire Department. Spotsylvania Va,
Comments:

Love the web site. Great job!
| | |
| --- | --- |
| Page of 1 [ Back | Next ] | Records 1 - 18 of 18 |