There are currently no events
Call Statistics
Month
Calls (2019)
Jan
Feb
Mar
Apr
May
Jun
Jul
Aug
Sep
Oct
Nov
Dec
Total
0
Annual Totals
2014
260
2015
252
2016
244
2017
281
2018
319
Web Counters
Website Visitors
Since
Oct 6, 2008

Visitors Today
Aug 24, 2019

Use of Website Material:


Duplication of text, photos, or any other content on this website is prohibited without permission of GBFD. If you have questions, please contact our webmaster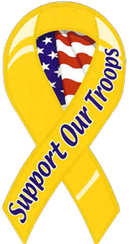 Monday Evening Motor Vehicle Accident involving an Ambulance
By Lieutenant of Rescue Raymond Baker Jr.
June 18, 2018

Just before 8:30 Monday Evening , Golden's Bridge Fire Department, along with Lewisboro VAC & Westchester EMS, were dispatched to I684 Northbound in the area of mile marker 20.0 for a three car motor vehicle accident with injuries, involving an ambulance . All three chiefs were responding within seconds of dispatch. Car 2141 was first on scene and took command of the incident. Car 2141 updated that there was two separate accidents. One was a single vehicle that hit a divider and the second was an ambulance that got t-boned by a car. Both Engine 138 & Engine 140 were on the roads soon after dispatch. Upon arrival of Engine 138 they took up a blocking position to Route 22. The crew went to work assessing patients and securing the vehicles, as well setting up a traffic pattern. After the traffic pattern was set up, a precautionary line was deployed to protect the accident scene since the ambulance was reportedly leaking fuel. Engine 140 was assigned as a blocking position on I684 , giving an even bigger protection zone. Engine 139 was requested specially to the scene in event that they were needed to assist in vehicle removal.The two drivers of vehicles and the ambulance crew refused medical attention on scene and the patient that was being transported in the ambulance had their care turned over to a WEMS crew. GBFD remained on scene until the vehicles were removed by the towing company. Units operated on the scene for about 1 hour.

Units:
GBFD - Car 2141, Car 2142, Car 2143, Car 2144, Engine 138, Engine 139, Engine 140. LVAC - 6714, 67B2( Cancelled). WEMS - 4515, 40A5. NYSP - Multiple Units



The ambulance involved in the accident.




A overlook of part of the scene.




A look from Route 22 looking down I684.




Another shot of the ambulance involved.




The vehicle the hit the divider.




GBFD Car 2142 protecting one of the vehicles involved.




A look at the car that hit the ambulance.




NYSP & GBFD Engine 139 operating.