There are currently no events
Call Statistics
Month
Calls (2019)
Jan
Feb
Mar
Apr
May
Jun
Jul
Aug
Sep
Oct
Nov
Dec
Total
0
Annual Totals
2014
260
2015
252
2016
244
2017
281
2018
319
Web Counters
Website Visitors
Since
Oct 6, 2008

Visitors Today
Jul 19, 2019

Use of Website Material:


Duplication of text, photos, or any other content on this website is prohibited without permission of GBFD. If you have questions, please contact our webmaster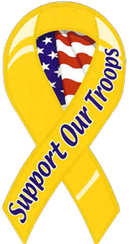 Early Morning Accident on I684
By Lieutenant of Rescue Raymond Baker Jr.
June 1, 2018

Just before 8:30 Friday morning, Golden's Bridge Fire Department, along with Lewisboro VAC & Westchester EMS, were dispatched to I684 Southbound in the area of 19.5 for a motor vehicles accident with injuries. Car 2141 & Car 2142 were responding within minutes of dispatch. Car 2142 was first on scene and took command of the incident. Upon arrival of Engine 138 they took up a blocking position to protect the accident scene. The crew went to work assessing patients and securing the vehicles, as well as containing a minor fluid spill from one of the vehicles. Tanker 1 was assigned as an additional blocking position, giving an even bigger protection zone. Both drivers were transported to the local hospital as a precaution via Lewisboro VAC. GBFD remained on scene until the vehicles were removed by the towing company. Units operated on the scene for about 1 hour.

Units:
GBFD - Car 2141, Car 2142, Car 2144, Engine 138, Tanker 1. LVAC - 6704, 67B2. NYSP - 3K31.



A overlook of the back of the accident scene.




One of the vehicles involved.




The other vehicle involved after the bumper was secured for movement.




GBFD Engine 138 operating.




LVAC 67B2 & GBFD Car 2142 while operating/




GBFD Engine 138 while operating as a blocker.




A shot of NYSP 3K31 & GBFD Engine 138 at the accident.




A HELP Truck and GBFD Tanker 1 in the blocking positions to protect the accident scene.