There are currently no events
Call Statistics
Month
Calls (2018) YTD
Jan
24
Feb
20
Mar
43
Apr
21
May
35
Jun
19
Jul
21
Aug
21
Sep
Oct
Nov
Dec
Total
204
Annual Totals
2014
260
2015
252
2016
244
2017
281
Web Counters
Website Visitors
Since
Oct 6, 2008

Visitors Today
Feb 21, 2019

Use of Website Material:


Duplication of text, photos, or any other content on this website is prohibited without permission of GBFD. If you have questions, please contact our webmaster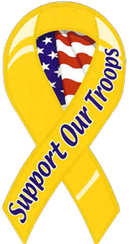 Mutual Aid to Somers Brush Fire
By Lieutenant of Rescue Raymond Baker Jr.
October 4, 2017

Just before 4 o'clock Wednesday Afternoon, Golden's Bridge Firefighters were requested mutual aid to Somers for a large brush fire. They requested Engine 139, with it's smaller profile would enable it to access the woods to help fight the fire. Within minutes of dispatch, both Car 2141 & Car 2142 were responding to the request for mutual aid assistance. Engine 139 with a full crew would only be minuties behind the two chiefs. Upon arrival at the scene, Engine 139 was sent up a dirt road where they were positioned with Somers & Croton Falls units. Engine 139s crew grabbed indian tanks and brush rakes and went into the woods meeting up with crews already operating. Firefighter assisted in extinguishing hot spots and creating a fire line to help stop the spread of the fire. Golden's Bridge firefighters operated for over a hour before being released by command.

Units:
GBFD-Car 2141, Car 2142, Car 2145, Car 2149, Engine 139. Somers -Car 2441, Car 2445, Engine 181, Engine 183, Engine 188, Ladder 48, Rescue 20, Mini-Attack 14, CFFD-Car 2072, Mini-Attack 17, Utility 64. WCDES-Batt. 17
Croton Falls Utility 64 operating in the woods.

A look at part of the area where the fire was.

A look from the trail leading into the woods, showing Somers units operating.

A look up the road that the fire was on, showing Somers Mini-Attack 14.

A look down the dirt road that the fire was off of. Showing multiple units from the various departments.

Somers Engine 183 standing by.

Somers Engine 181 standing by at the end of the dirt road.