There are currently no events
Call Statistics
Month
Calls (2018) YTD
Jan
24
Feb
20
Mar
43
Apr
21
May
35
Jun
19
Jul
21
Aug
21
Sep
Oct
Nov
Dec
Total
204
Annual Totals
2014
260
2015
252
2016
244
2017
281
Web Counters
Website Visitors
Since
Oct 6, 2008

Visitors Today
Mar 21, 2019

Use of Website Material:


Duplication of text, photos, or any other content on this website is prohibited without permission of GBFD. If you have questions, please contact our webmaster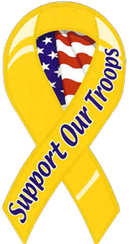 Saturday Evening Car Accident
By Lieutenant of Rescue Raymond Baker Jr.
September 23, 2017

Just after 7 o'clock Saturday Evening, Golden's Bridge Fire was dispatched along with Katonah Bedford Hills VAC, and Westchester EMS 45M2 to I684 southbound opposite of exit 6A for a Motor Vehicle Accident with Injuries with a reported vehicle fire. Within seconds, Cars 2141 & 2142 were on the road responding. Just as additional Golden's Bridge units were preparing to respond, it was updated that the incident may be in Katonah Fire District and they were dispatched as well. Engine 138, Engine 140 and Tanker 1 were on the road within minutes of initial dispatch. First arriving chiefs reported that it was 2 car accident with negative car fire just north of exit 6. When Katonah Car 2211 arrived on scene, he assumed command of the incident. Engine 138 arrived on scene they were placed in position to be used as a Engine or Rescue if needed. Tanker 1 was put into blocking position about a half mile back from the scene to protect personnel and apparatus . Katonah's Engine 115 took up position behind Engine 138, and Katonah's Rescue 17 took up position in front of Engine 138 when both those units arrived. Both Golden's Bridge & Katonah Firefighters stood by on scene awaiting tows, for scene protection and because there was a fuel leak from one of the vehicles involved. Both drivers were taken to the hospital as a precaution by Katonah Bedford Hills VAC. Golden's Bridge Fire units were released by Katonah Command a little before 8:30 and returned to service.

Units:
GBFD-Car 2141,Car 2142,Engine 138,Engine 140(Returned), Tanker 1. KFD-Car 2211, Car 2212, Car 2213, Engine 115, Rescue 17. KBHVAC-65B1, 65B2. WEMS-45M2. NYSP-Mutiple Units.



The vehicle that was rear ended in the accident and was leaking fuel.




Another look at the vehicle.




A look up the highway showing units operating.




The other vehicle involved in the accident.




A look down the accident scene towards exit 6.




Another look up the highway, showing units in blocking positions.




Another look at the units in blocking positions.




WEMS 45M2 and GBFD Tanker 1 while operating.




A look up the highway towards exit 6.




KBHVAC 65B1 along with KFD Cars 2212 & 2213 while operating.