There are currently no events
Call Statistics
Month
Calls (YTD)
Calls (2016)
Calls (2015)
Jan
15
22
21
Feb
20
18
24
Mar
29
10
23
Apr
20
21
15
May
17
18
24
Jun
19
13
22
Jul
26
29
34
Aug
12
23
18
Sep
0
16
12
Oct
0
22
19
Nov
0
31
21
Dec
0
21
19
Total
158
244
252
Annual Totals
2014
260
2015
252
2016
244
Web Counters
Website Visitors
Since
Oct 6, 2008

Visitors Today
Jul 17, 2018

Use of Website Material:


Duplication of text, photos, or any other content on this website is prohibited without permission of GBFD. If you have questions, please contact our webmaster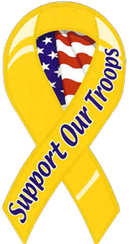 Monday Afternoon Boiler Room Fire
By Lieutenant of Rescue Raymond Baker Jr.
March 6, 2017

Around 3:30pm on Monday March 6th when Golden's Bridge Fire Department was dispatched to the area of 10 Wild Oaks Rd for a outside propane investigation. Within in seconds Car 2141 was responding and was given a update by 60 Control that the caller was reporting "A Large Cloud or Black Toxic Fumes and a Odor of Electrical Burning. Car 2143 and Engine 140 was responding within minutes of Car 2141. When Car 2141 arrived he had heavy smoke coming from the boiler room building and a active fire in the room. Car 2141 requested that Golden's Bridge be redispatched for additional manpower and apparatus. Also requesting a Engine from Croton Falls and a Engine from Katonah to Stand by in their Firehouses. Car 2142, Engine 139 and Rescue 25 were on the road soon after the request for additional was made. Engine 140's crew immediately went to work when they arrived splitting the crew half doing fire attack and half doing water operations. The fire attack crew quickly knocked down the fire and began checking for additional hazards. The stand by Engine from Croton Falls was requested to the scene and the stand by Engine from Katonah was moved from their firehouse to Golden's Bridge Firehouse. Golden's Bridge Units were on scene for about 2 and half hours before turning the scene over to building management.

Units:
GBFD-Car 2141 (IC),Car 2142 (Ops),Car 2143, Engine 139,Engine 140,Rescue 25
Mutual Aid:
CFFD-Car 2071,Engine 147. KFD-Car 2211,Engine 116(Stand By in GBFD HQ).WCDES- Battalion 16,County Car 24,C&O Zone 5
What the first arriving unit found.

Car 2141 set up as the command post.

GBFD Engine 140 & Engine 139 along with Croton Falls Engine 147 while operating.

Engine 140 and Engine 139 again while operating.

A look down the road at the scene showing Engine 139 and Engine 140.

GBFD Rescue 25 & WCDES C&O Zone 5 while operating.

The main source of the fire.

A close up look inside the fire panel.

One of burnt up pipes leading to the panel that burned.

A inside view of the panel door that burned.

The fire started to spread to another panel but was stopped.

Another close up view inside the panel that burned.

A view of the top of the panel showing the fire damage.

A outer view of the panel door where the fire was.