There are currently no events
Call Statistics
Month
Calls (YTD)
Calls (2016)
Calls (2015)
Jan
15
22
21
Feb
20
18
24
Mar
29
10
23
Apr
20
21
15
May
17
18
24
Jun
19
13
22
Jul
26
29
34
Aug
12
23
18
Sep
0
16
12
Oct
0
22
19
Nov
0
31
21
Dec
0
21
19
Total
158
244
252
Annual Totals
2014
260
2015
252
2016
244
Web Counters
Website Visitors
Since
Oct 6, 2008

Visitors Today
May 23, 2018

Use of Website Material:


Duplication of text, photos, or any other content on this website is prohibited without permission of GBFD. If you have questions, please contact our webmaster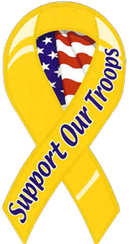 Thursday Afternoon Car Into The Woods
By Lieutenant of Rescue Raymond Baker Jr.
December 8, 2016

Just After 3 o'clock on Thursday Afternoon Golden's Bridge FD along with Lewisboro VAC and Westchester EMS were dispatched to the area of Waccabuc Rd & Indian Hill Rd for a Motor Vehicle Accident with Injuries. When Rescue 25 and Car 2149 arrived on location both Lewisboro Police and State Police were already on scene and had started patient care. The vehicle had driven off the road into the woods,so crews went through the brush to check the car for any hazards. No hazards were found and the crew of Rescue 25 assumed traffic control operations. The single occupant of the car was taken to the local hospital for further evaluation. Golden's Bridge Fire Units remained on scene while the vehicle was removed and the police conducted their investigation. Fire Department Units cleared the scene just after 5 o'clock turning the scene over to Lewisboro Police and New York State Police.

Units:
GBFD-Car 2149 (IC),Rescue 25. LVAC-6711,6712,67B2. WEMS-45M3. LPD-7K342,7K345. NYSP-3K21,3K35,3K80(K-9)
The vehicle shown well of the road into the woods.

LVAC 6711 & Rescue 25 in blocking postion.

NYSP 3K21 and WEMS 45M3 while operating at the scene.

The damage caused by the car driving off the road.

NYSP 3K80 a K-9 unit while operating at the scene.

The path the vehicle toke as it drove into the woods.

A look of the scene from the bottom of the road.