There are currently no events
Call Statistics
Month
Calls (2019)
Jan
Feb
Mar
Apr
May
Jun
Jul
Aug
Sep
Oct
Nov
Dec
Total
0
Annual Totals
2014
260
2015
252
2016
244
2017
281
2018
319
Web Counters
Website Visitors
Since
Oct 6, 2008

Visitors Today
Aug 24, 2019

Use of Website Material:


Duplication of text, photos, or any other content on this website is prohibited without permission of GBFD. If you have questions, please contact our webmaster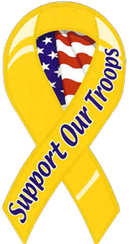 Tuesday Evening Training with Katonah FD

Captain of Rescue Raymond Baker Jr., June 25

On Tuesday June 25th, the Golden's Bridge FD was joined by Katonah FD at the Katonah Firehouse for some joint training. A brief discussion was done before everyone went into the field to practice hands on. The firefighters and officers from GBFD worked with firefighters and officers of the Katonah FD as a team practicing many different skills. Some of these skills include structure fire operations, ... (Full Story & Photos)



GBFD Engine 138 and KFD Ladder 39 operating.


Officers for 2019-2020

Lieutenant of Rescue Raymond Baker Jr., May 01

As of Tuesday May 7th, 2019, the Golden's Bridge Fire Department Engine Company 1 Officers are as follows:

Chief of the Department-James McManus (Car 2141)
1st Assistant Chief - Albert Melillo (Car 2142)
2nd Assistant Chief - Dennis Delborgo (Car 2143)
Captain - Raymond Baker Sr. (Car 2144)
1st Lieutenant - Nick Turi (Car 2145)
2nd Lieutenant - Tyler Dente (Car 2146)
3rd Lieutenant - William Holze ... (Full Story & Photos)

Rapid moving brush fire on Todd Rd.

2nd. Lieutenant Tyler Dente, April 04

Golden's Bridge firefighters responded to an aggressive brush fire along Todd Road Wednesday evening that damaged an estimated 12 acres of wetlands.

Working with firefighters from eight other departments, the Golden's Bridge Fire Department battled menacing flames that darted as high as 60 feet before containing and extinguishing the raging brush fire, preventing it from spreading to nearby houses, ... (Full Story & Photos)


Tanker 1 responds mutual aid to Vista

2nd. Lieutenant Tyler Dente, March 15

On Wednesday, members were returning from an EMS call when neighboring Vista Fire Department was dispatched for a reported structure fire. Their first due apparatus dispatched a working fire assignment. Tanker 1 was on the road in moments, with car 2144 shortly behind. Due to the rural location and the area not having hydrants, a tanker shuttle operation was quickly implemented. Firefighters from ... (Full Story & Photos)

Emergency on Muscoot Reservoir

2nd. Lieutenant Tyler Dente, January 02

Members of the Golden's Bridge Fire Department were dispatched at 6:55 a.m. on New Year's Day to an address on Old Bedford Road in Old Golden's Bridge for a reported capsized vessel with victims in the water.

Within minutes, Chief Jim McManus and Asst. Chief Albert Melillo arrived at the address provided by emergency dispatch. Chief McManus immediately determined that the location of the reported ... (Full Story)




Thanks for Visiting Our Site!
Bookmark us so not to miss any news or updates and please, take a moment and sign our:
Guestbook