There are currently no events
Call Statistics
Month
Calls (YTD)
Calls (2016)
Calls (2015)
Jan
15
22
21
Feb
20
18
24
Mar
29
10
23
Apr
20
21
15
May
17
18
24
Jun
19
13
22
Jul
26
29
34
Aug
12
23
18
Sep
0
16
12
Oct
0
22
19
Nov
0
31
21
Dec
0
21
19
Total
158
244
252
Annual Totals
2014
260
2015
252
2016
244
Web Counters
Website Visitors
Since
Oct 6, 2008

Visitors Today
Jan 21, 2018

Use of Website Material:


Duplication of text, photos, or any other content on this website is prohibited without permission of GBFD. If you have questions, please contact our webmaster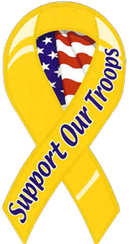 Tanker 1 to Somers Multiple Alarm Fire

Lieutenant of Rescue Raymond Baker Jr., December 29

Around 5:20 Friday Evening, December 29th, Somers Fire was dispatched to a reported structure fire on Mahopac Ave. While Somers units were responding, Somers Car 2441 called for a 10-75 working fire assignment due to multiple 911 calls reporting an active house fire. With that many mutual aid fire departments from Westchester & Putnam were requested. Upon arrival of Somers Car 2441, he called for ... (Full Story & Photos)



Arrival photo taken from Tanker 1.

Christmas Tree Sales!!!

Lieutenant of Rescue Raymond Baker Jr., November 23

Starting Friday November 24th at 4pm, the Golden's Bridge Fire Department will being selling Christmas trees and wreaths. We will be open for business weekdays from 4pm to 9pm, and weekends from 9am to 9pm. Please stop by and support the Golden's Bridge Fire Department!!!... (Full Story & Photos)

Golden's Bridge Fire dept. Community day!

2nd. Lieutenant Tyler Dente, October 21

All are welcome at a community day hosted by GBFD. Starting at 10:00am and ending at 2:00pmFor kids we will have crafts, pumpkin painting, fire truck rides (every hour) touch a truck, try on turnout gear, and photo ops in the drivers seat. There will also be raffle drawings, free food and refreshments, give away smoke detectors and CO detectors, along with multiple other give aways. The Lewisboro ... (Full Story & Photos)



THE ABC's OF FIRE SAFETY… The classrooms were fire rescue and tanker trucks and the lesson of the day was fire safety for students at Increase Miller Elementary School when members of the Golden's Bridge Fire Department recently spent an entire day at the school providing interactive demonstrations and presentations as part of National Fire Prevention Week. Second grade students (l.-r.) Mykel Papa, Keely Tucker, Anthony Papa and Owen Gardner, and their teacher Ms. Lisa Alvord, were delighted to learn that inside all of that turnout gear and self-contained breathing apparatus (which weighs about 100 pounds!) was Golden's Bridge Firefighter Doug Orlovitz, a product of the Katonah-Lewisboro school system who attended IMES. Orlovitz provided several important safety tips to the students, such as having more than one escape route and staying low to the ground – "crawling to safety if you have to" – in the event of a fire in their house.

Fire Prevention at Increase Miller Elementary School

Lieutenant of Rescue Raymond Baker Jr., October 11

Reported House Fire turns into Car into a House

Lieutenant of Rescue Raymond Baker Jr., October 06

Just before 3 o'clock on Friday afternoon, Golden's Bridge Fire Dept was dispatched to a report of smoke in a garage with someone in the garage. Car 2141 was the first to sign after dispatch. Once responding, he requested Croton Falls on a Full Department response as a precaution. While Golden's Bridge units were still responding, an update from South Salem Car 2453 came in. He reported that there ... (Full Story & Photos)



A look up the road showing emergency vehicles operating.

Thanks for Visiting Our Site!
Bookmark us so not to miss any news or updates and please, take a moment and sign our:
Guestbook