There are currently no events
2014 Responses
Fire
EMS
Jan
0
0
Feb
0
0
Mar
0
0
Apr
0
0
May
0
0
Jun
0
0
Jul
0
0
Aug
0
0
Sep
0
0
Oct
0
0
Nov
0
0
Dec
0
0
Total
0
0
Web Counters
Website Visitors
Since
Oct 6, 2008

Visitors Today
Mar 11, 2014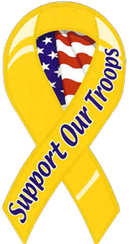 Thank you! To all who are supporting us in this time of tragedy. We are all safe but deeply saddened at the destruction to our home. This site may be spotty for a while as we begin to rebuild but, know that with all of your support we will be back!
Firehouse Fire

President Walter Hughes, February 24

Sometime after 8:00am Captain Mike Melillo and Commissioner Ed Brancati arrive at the firehouse. Captain Melillo, to do some computer work and Commissioner Brancati to use the Exercise Room. Captain Melillo as is his practice walked the Apparatus Bays to make sure all was well. This morning Captain Melillo found nothing out of the ordinary. After thirty minutes on the tread mill Commissioner ... (Full Story & Photos)

Fire Prevention Open House Sunday October 6th 11-3

President Walter Hughes, October 02

The Fire Department will kick off Fire Prevention Week on Sunday October 6th with an Open House. Stop by the firehouse and see us in action. Lots of activities for children and adults alike. Crawl through our smoke filled room. Have your blood pressure checked. Meet your local firfighters. Enjoy some refreshments. We will be there from 11-3.... (Full Story & Photos)

Our Newest Junior Member

Secretary Michael Melillo, August 20

It is with great pride that we announce the addition of our newest junior member Jayden Sant. Jayden wasted no time getting involved in a recent department drill, as is apparent in the accompanying photo. We foresee a long and successful career for him and wish him well.... (Full Story & Photos)

GBFD Responds to 1 Call Rollover

Lieutenant of Rescue Spencer Wiesner, August 13

At 21:47 hours the Golden's Bridge Fire Department responded to a 1 car motor vehicle accident in the area of Route 22 and Wild Oaks Road. Within minutes, 2141 (Chief George Tockstein), 2142, (Assistant Chief Randy Sant) Rescue 24, Rescue 25, Engine 139, and Engine 140 responded and were on scene to find a Jeep Grand Cherokee, which obviously rolled over many times, upside down. Fortunately the patient's ... (Full Story & Photos)


Honorary Meneber, Charles H. Useted, Passes at 87.

Sr. Member Dino Magaletto, March 04

It is with deep sorrow that we announce the passing of long time Honorary Member Charles (Charlie) H. Useted.

Charlie, a resident of North Salem, NY, died on March 3, 2013. He was 87. He was born in Armonk, NY on February 26, 1926, the son of Charles and Nellie Farrington Useted.

Charlie served in the US Navy during WWII. He was a retired plumber at Lincoln Hall in Lincolndale, NY and a retired ... (Full Story)




Your feedback is important to us! Feel free to sign the guestbook.